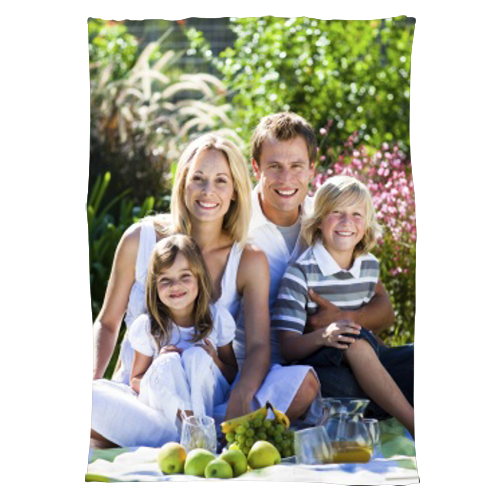 Click on the image for a 3D rendering.
60x80 Super Plush Fleece Blanket
Enjoy a comfortable nights rest wrapped in a treasured moment.
Stay warm and cozy with your favorite photo on our large scale, ultra-soft blanket. This 60" x 80" Super Plush Fleece Blanket can be easily customized for yourself or a loved one with a favorite photo. The non-pilling fleece makes the blanket durable. It is machine washable (delicate cycle) in cold water.